---
Erase the painstaking hours of making the perfect homemade sushi !
Try this stunning culinary masterpiece called the Sushi Bazooka. More likely, it's one cannon you can't resist to have in your kitchen.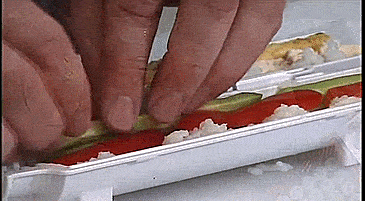 With its powerful plunger and base, this machine can create eye-candy sushi for you and your family in minutes. All that's required for you to do is place the ingredients along with the sushi rice on the cannon base and plunge it out as rolls of perfect size and shape.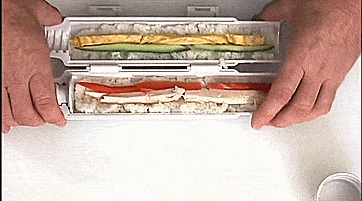 Enjoy it with as much wasabi and soy sauce as you wish without facing any unpalatable horrors of misjudging on your sushi roll size. A super kitchen accessory that's going to make your friends and family come back for more sushi delights.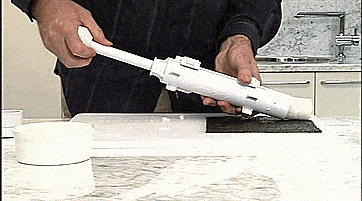 PREMIUM SUSHI MAKER - Sushi Bazooka Sushi maker helps you to make perfectly round Sushi rolls from the comfort of your own home. We are providing our customers with a top of the line Sushi maker to ensure consumer satisfaction and to provide you with a fun filled night of Sushi making with friends & family!

HEALTHY CHOICE - Looking to add some healthy variety to your dietary regimen? With our product you can add sushi to your regular diet without spending a fortune at restaurants. Our awesome Sushi Bazooka will help you to easily prepare a wide variety of Sushi rolls at home every week!

EASY TO MAKE RESTAURANT QUALITY SUSHI - Add rice and your favorite sushi ingredients into your Sushi Bazooka, plunge your soon to be perfect Sushi roll onto a Nori (seaweed) sheet, finally cut Sushi into equally-sized professional looking rolls. Your Sushi roll will be perfectly round and compact like you get in the restaurant. 

DISHWASHER SAFE - Say goodbye to the old rolling mats that are hard to wash and impossible to use. Manufactured using durable materials, your Sushi Bazooka will last you a lifetime.

BEGINNER'S BEST FRIEND - Our product is so carefully designed and easy to use that even children can make sushi with it! This makes a perfect family gift for friends who enjoy sushi but find Sushi making daunting. 

A GREAT GIFT IDEA - Everyone has that moment of struggling to pick a gift. Here is a solution - Sushi Bazooka!  It's the perfect gift for Sushi lovers!