---
🏡  Beautify your yard 
while 
creating instant privacy
 in minutes, with our faux Ivy expandable
 privacy fence 
with willow wood frame.
🏡  Amazing lifelike leaves are blooming from the basket or the wall. Our artificial English ivy vine hanging plants not to be missed let you feel the beauty of nature and save your room space.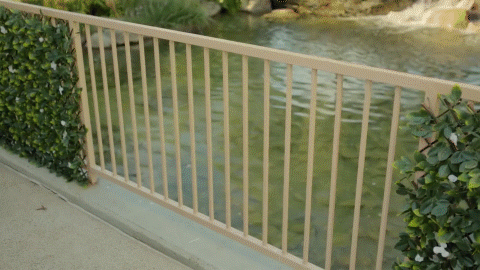 🏡. The wooden stakes are driven into the soil, and the wooden fences can be fixed with tie or wire. Simply arrange them to make your garden look different.
🏡  Densely packed leaves: Privacy fence leaves are placed closely enough to provide blockage from harsh sunlight while also allowing air flow through the open net back.
🏡. no maintenance, no watering, no trimming, easy to clean with water, unlike real ivy were rodents nest and infest.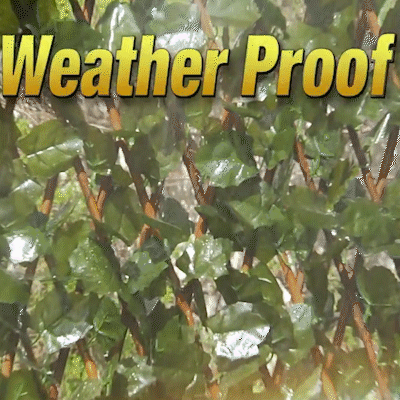 🏡. This retractable wooden fence can be used for shopping mall decoration, restaurants, parks and other places for holiday activities with green Vines, which is an excellent view.

Material: Leaves are made with UV stabilized material so it's sunlight & water-resistant and all year green.
Faux Privacy Fence Detailed Size Instruction Sheet
Customer questions & answers:
Question: How long does this last in all weather??
Answer: Currently we have had ours up for 3 years and is just now beginning to show its age.
Question: Will the color of the leaves fade in direct sunlight? If so, how long will it last before it needs to be replaced?
Answer: Leaves are made with UV stabilized polyethylene material. And they withstood the summer sun, a hurricane, and a handful of tropical storms and nor'easters. Quality and very pleased
Question: How many panels will i need to cover a 10ft tall by 7ft wide area?
Answer: It all depends on the amount of coverage you desire. When the panel is closed, it's hard the see through. As the panel is stretched, it gets longer and narrower and less dense. Use the dimensions on the photo to guide you.. Good Luck!!